Flashback that inspired a part of my Common Application's Personal Essay (which I have been thinking about a fair amount lately, as it is a) part of the reason I have physically been where I currently am for over 7 months, and b) rather relevant to the trains of thought that leave my brain station past midnight):
Once upon a time, I called a friend of mine. Crying hard, somewhat distressed.
There's an owl perched on the railing of my balcony, I said.
"Okay, and…?"
I want to be that owl. But I cannot be that owl, ever. I just really want to be that owl.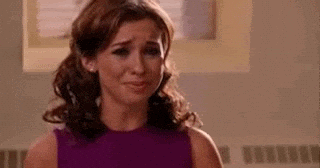 Excerpts from said Personal Essay:
"I am Maitreyi, and I can never be (or have already been, or later become) anyone else."
"The idea that my body and individual cognitive reality are fixed once terrified me."
"When I read Matilda by Roald Dahl and came upon the universally-loathed Miss Trunchbull, a few questions confounded me: how was she okay with the kind of person she was? ….. What if my brain chemistry and the circumstances of my childhood fostered a real-world Trunchbull?"
Sometimes you become part Trunchbull without realizing it:
The problem begins when your fear of not being in control transforms into a need to be in control and then transcends your own self and own life. It is important to remember what you can and cannot control in the first place. It is equally important, then, to remember what you are allowed to try to control.
Things you can control:
your walks with Basil

how honest you are

the degree of niceness of your showers

the music you listen to

how much you give back

the presence of cookie butter in your life

how kind you are

how much and how hard you try
Things you cannot control:
New England weather

others' perception of you

what Carm really offers for lunch (the menu lies)

how much sleep you get (unfortunately)

whether all the bunnies run away from you

love

your sneezes

your Fall 2019 classes with a 9:30 AM sign-up slot (unless you get lucky)

others' happiness
Things you are not allowed to control:
others' feelings

others' emotions
Sometimes you will lose people // sometimes people will lose you // ask yourself why to learn something new! // Be a Miss Honey, honey!
It is terrifying to admit to yourself that you're doing something wrong, because the last thing you want in this mess of a life is to be blamed for a bunch of its mess. But twenty years from now, you are the one thing whose presence in your life is guaranteed. Your city, your friends, your family, your school, your job, your possessions, your home – it is in fact uncertain whether these will be present in your life in twenty years.
If you're fully aware that you are the only sure constant in your life, you would probably like to strip away your Trunchbull-esque qualities (because you dream of being okay with living as yourself some day 🙃). So do it! Admit it. Rip it off like a band-aid. Tell someone else about what you have finally chosen to fully acknowledge. Bitch about yourself; in third person, if that helps. Write about it. Think about it. And address it as a problem that can be fixed simply because you want to fix it. Your power to change lies in that desire.
"That's what people say. It's not true. Doing things changes things. Not doing things leaves things exactly as they were." – House, to a patient who says, "Time changes everything" (Season 3, Episode 12: One Day One Room).
Act on what you have acknowledged. Change requires time, but time alone cannot and does not change everything. Still remember to be reasonable in your expectations of yourself. Change will not happen overnight (maybe not even in a month, perhaps not even in a year) just because you want it to. That does not make it a pointless endeavour; that gives it value. The people you care about, yourself included, are worth it, and there is no better way to show them that you believe they are.
Coax yourself out of denial, for it will take over rather often. Denial wants you to believe you're perfect, but there is no such thing as a perfect human being – the word should be reserved for spelling bees, and lighting, and Gal Gadot. Things of that sort. Instead, try to be someone who doesn't have to be deeply terrified that people who look up to them will turn out like them.
Screenshot of Notes/ Rules/ Reminders/ Tips:
it has been established that certain people in your life love you very much. when you're upset and they're part of the reason, assume best intentions.

no sarcasm. no sarcasmmm! you hate it and it hates you especially when it teams up with anger, so it will eat away at your relationships until they are gone.

don't fight hate with hate. these aren't me vs. you situations, they're us vs. everything in the world that wants to force us apart situations!

anger is a hard drug you want to avoid; it tempts you with the wrong kind of power.

guilt is to anger what salt is to wounds. don't rub it in their face. don't allow it to influence your temper.

if you'd rather it not be said to you, don't say it to someone else! approach disappointment the way you would have liked, had you been its cause. mentally reverse situations to guide your words and your approach.

love and abuse cannot and should not co-exist. no matter what you've seen and been taught to believe.

love yourself enough to at least want to try to be a better person.